10:00
-
17:00
10:00
-
17:00
10:00
-
17:00
10:00
-
17:00
10:00
-
17:00
10:00
-
17:00
Closed Today
Boutique Hours
Boutique Hours
Day of the Week
Hours
Monday

10:00

-

17:00

Tuesday

10:00

-

17:00

Wednesday

10:00

-

17:00

Thursday

10:00

-

17:00

Friday

10:00

-

17:00

Saturday

10:00

-

17:00

Sunday
Closed
Please call for assistance or to arrange curbside pick-up.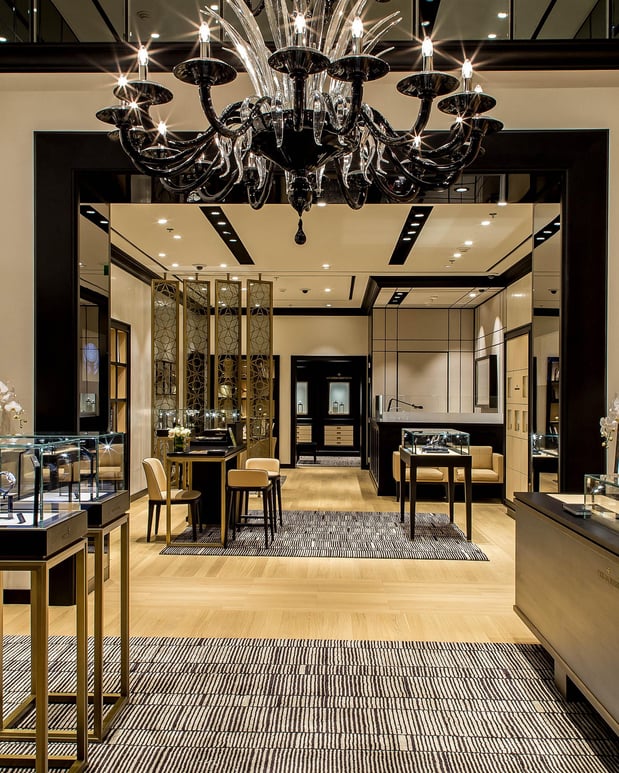 About New York - Madison Avenue
Located in the heart of the Upper East Side, in a landmark building, the Vacheron Constantin Madison Avenue boutique had the distinct honor of being the first Vacheron Constantin boutique that was opened in North America, further strengthening ties first establish with the region in 1832. The choice of New York for the opening of the first Vacheron Constantin boutique in the United States was no coincidence, with the city carrying powerful symbolism and rich brand heritage. On September 17th 1831, Jean-Barthélémy Vacheron wrote a letter stating his intention to expand business to the US. Just one year later, in 1832, the company established its first agent in New York. By the early 1900's, Vacheron Constantin timepieces could be found on the wrists of eminent New York personalities such as members of the Rockefeller family, Henry and William James, and Sydney Bechet. Located on the southeast corner of Madison Avenue and 64th street, the building, reminiscent of the 15th century Florentine palace Palazzo Strozzi, exemplifies the splendor of classic Italian art and expresses the Vacheron Constantin brand universe in a truly exceptional location. A breathtaking Murano crystal chandelier welcomes guests who enter into the historic building, built in 1908 by architect William E. Mowbrayand, where watch enthusiasts can admire antique watchmaking machines displayed. Set on two floors, the lower floor of the Madison boutique is dedicated to the displays of the collections and boutique exclusive timepieces. To honor centuries of watchmaking excellence in New York, the boutique is proud to have a full-time watchmaker situated on the second floor, qualified to handle and service Vacheron Constantin watches dating back 30 years.
Nearby Vacheron Constantin Locations

Vacheron Constantin Watches
From 1755, the philosophy is to design watches, technically impressive and aesthetically stunning.
THANK YOU
Thank you for your interest in Vacheron Constantin. Our ambassadors will contact you as soon as possible regarding your request.